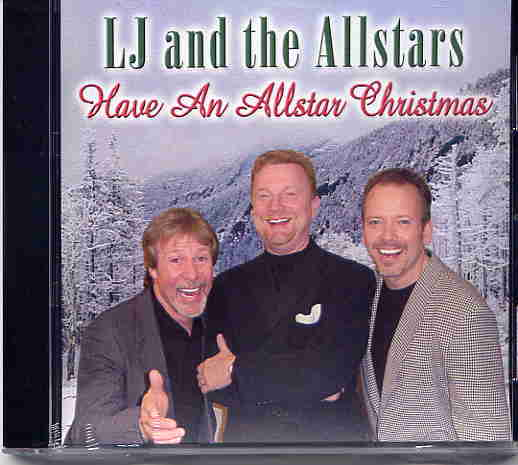 Ho, Ho, Ho, dudes and dudettes...
The boys put a lot of Christmas cheer into their efforts to create a great holiday music CD for you. You'll dance, You'll sing, You'll laugh, You'll cry.
Don't forget your friends and family members like great music too.
Have an Allstar Christmas from L.J. and the Allstars.

Purchase Information:
(To purchase directly...rather than using CDBaby Service)
Send $9.95 and $3.00 shipping (total: $13.95) to:
Fox Productions
3055 Glenview Ct.
Anderson, IN 46012
Additional purchasing questions? email: foxymidi@aol.com